Hobart Senior

High School

- Class of 1989
Welcome to the Official Class Site of the 1989 Hobart Brickies
REUNION WEEKEND
COMBINED CLASSES: 1987, 1988, 1989
FRIDAY/SATURDAY JULY 21st and 22nd 2017!

Reunion Weekend Itinerary!
Combined reunion with HHS Classes of 1987, 1988, 1989! (We will be the youngsters:)
Friday, July 21, 2017
Arrivals between 8:15 am and 8:30 am, Shotgun Start at 9:00 am
Includes CART, SIX PACK of BEER, HOT DOG at the TURN
$37.50 per person ($35 +2.50 Fee for CC Processing)
*Please plan to provide a foursome*
Saturday, July 22, 2017
Start time 8:00 am!
(Can Walk, Run, Bike, whatever suits you)
FREE to EVERYONE - Families Welcome!
5:00 pm - 6:00 pm Gather/Arrivals for Social - Community Center
6:00 pm Casual Dinner - Community Center
8:00 pm Crawpuppies Concert at Festival Park
$58.50 per person ($55 +3.50 Fee for CC Processing)
reCLICK THIS PHONE TO GO TO OUR FACEBOOK GROUP PAGE!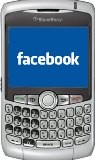 THIS PHONE WAS "CUTTING EDGE" FOR OUR 20 YEAR REUNION!
HOW TIMES HAVE CHANGED!